Best Highways in Canada for a Road Trip
Posted On May 3, 2017
By Integra Tire Canada
Now that the snow is gone, we all want to schedule our holidays and get out on the road. Since Canada is celebrating its 150 birthday this year, there will be many great festivities to take in all summer long. If you're in need of some Canadian road trip ideas, here's a list of some of our favourite suggestions:
Sea to Sky Highway (Highway 99)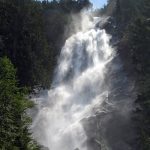 The Sea to Sky highway will take you to two of Canada's biggest tourist attractions –Vancouver and Whistler, BC. Whether you're travelling in the spring, summer, fall, or winter, there's always something to do in this area of Canada. Along this road you'll experience breathtaking views of rugged mountain terrain and clear blue ocean. Take your time travelling this highway to stop at Shannon Falls that cascades over 1100 feet. You can also visit the Sea to Sky Gondola that will take you 2,904 feet in the air to view the Coastal Mountains! You'll create a memory of a lifetime if you take the family on this road trip.
TransCanada Highway (Highway 16)
The TransCanada highway is appropriately named since it travels across 10 provinces. You can travel through the prairies on the section of the highway called the Yellowhead highway. In the summer you'll experience the luscious yellows of canola fields and visit some of the "World's Biggest" monuments, like the World's Biggest Pysanka in Vegreville, AB, the World's Biggest Sausage in Mundare, AB, and the World's Biggest Border Markers in Lloydminster, AB/SK. This highway makes for some great photo opts.
Icefields Parkway (Highway 93)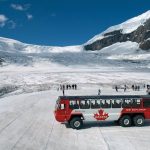 The Icefields Parkway will take you through the majestic Rocky Mountains from Banff to Jasper. Along this route you're bound to see some true Canadian wildlife, like mountain goats, moose, deer, foxes, and black bears. You can make a pit stop to get a picture at Lake Louise that is one of the most beautiful lakes in Canada and you can visit the Columbia Icefields. For any nature lover, this is the road trip to take.
Cabot Trail (Truck 30 Road)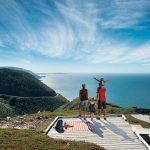 The Cabot Trail on Cape Breton Island can easily become a 3-day road trip. Along the road you can experience the Cape Breton Highlands National Park, where you'll see flat-topped plateaus and deep river canyons. You can hike on any of the 26 trails, go sit on the beach, pop a tent at the campsite, and practice your swing on the golf course. On the Cabot Trail you can find something that will entertain every member of the family.
With so many amazing places to visit across Canada, it will be hard to choose only one. No matter where you travel across Canada, you can rest-assured that there will be an Integra Tire location near you that can help you with any flat tire or mechanical repair.
Questions? Our Advisors are Happy to Help!
If you have questions about anything you've read in this resource page, contact your nearest Integra Tire dealer for more information. We are passionate in assisting our customers make the best choices to keep their vehicles in tip-top shape and keep their families safe.
---
About Us
Integra Tire is a network of independent tire, automotive, and maintenance dealers across Canada.

Resource Tags:

integra tire

,

maintenance

,

mechanical

,

tires
Other Resources